A Conversation with Kathy Reichs
July 7 @ 7:00 pm

 – 

8:00 pm

$30
A Conversation with Kathy ReichsIMAGINON WELLS FARGO PLAYHOUSE
GET TICKETS
#1 New York Times bestselling thriller writer Kathy Reichs returns with her twenty-first novel of suspense featuring forensic anthropologist Temperance Brennan who, after receiving a box containing a human eyeball, uncovers a series of gruesome killings eerily reenacting the most shocking of her prior cases.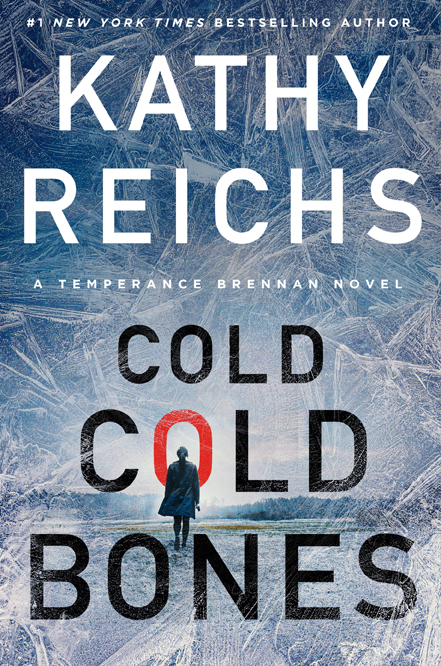 Winter has come to North Carolina and, with it, a drop in crime. Freed from a heavy work schedule, Tempe Brennan is content to dote on her daughter Katy, finally returned to civilian life from the army. But when mother and daughter meet at Tempe's place one night, they find a box on the back porch. Inside: a very fresh human eyeball.
GPS coordinates etched into the eyeball lead to a Benedictine monastery where an equally macabre discovery awaits. Soon after, Tempe examines a mummified corpse in a state park, and her anxiety deepens.
There seems to be no pattern to the subsequent killings uncovered, except that each mimics in some way a homicide that a younger Tempe had been called in to analyze. Who or what is targeting her, and why?
Helping Tempe search for answers is detective Erskine "Skinny" Slidell, retired but still volunteering with the CMPD cold case unit—and still displaying his gallows humor. Also pulled into the mystery: Andrew Ryan, Tempe's Montreal-based beau, now working as a private detective.
Could this elaborately staged skein of mayhem be the prelude to a twist that is even more shocking? Tempe is at a loss to establish the motive for what is going on…and then her daughter disappears.
At its core, Cold, Cold Bones is a novel of revenge—one in which revisiting the past may prove the only way to unravel the present.
Join Kathy Reichs at ImaginOn Wells Fargo Playhouse on July 7 for the launch of her latest spine-tingling pagetuner.
About the Author
Kathy Reichs's first novel Déjà Dead catapulted her to fame when it became a New York Times bestseller and won the 1997 Ellis Award for Best First Novel. Her other Temperance Brennan books include Death du Jour, Deadly Decisions, Fatal Voyage, Grave Secrets, Bare Bones, Monday Mourning, Cross Bones, Break No Bones, Bones to Ashes, Devil Bones, 206 Bones, Spider Bones, Flash and Bones, Bones Are Forever, Bones of the Lost, Bones Never Lie, Speaking in Bones and the Temperance Brennan short story collection, The Bone Collection. In addition, Kathy co-authored the Virals young adult series with her son, Brendan Reichs. The best-selling titles are: Virals, Seizure, Code, Exposure, Terminal, and the novella collection Trace Evidence. The series follows the adventures of Temperance Brennan's great niece, Tory Brennan. Dr. Reichs' latest novel, Two Nights, was released July 11 and features Sunday Night, a tough-talking, scarred heroine. Dr. Reichs was also a producer of the hit Fox TV series, Bones, which is based on her work and her novels.
From teaching FBI agents how to detect and recover human remains, to separating and identifying commingled body parts in her Montreal lab, as a forensic anthropologist Kathy Reichs has brought her own dramatic work experience to her mesmerizing forensic thrillers. For years she consulted to the Office of the Chief Medical Examiner in North Carolina and to the Laboratoire de Sciences Judiciaires et de Médecine Légale for the province of Québec. Dr. Reichs has traveled to Rwanda to testify at the UN Tribunal on Genocide, and helped exhume a mass grave in Guatemala. As part of her work at JPAC (Formerly CILHI) she aided in the identification of war dead from World War II, Korea, and Southeast Asia. Dr. Reichs also assisted in the recovery of remains at the World Trade Center following the 9/11 terrorist attacks.
Dr. Reichs is one of only 100 forensic anthropologists ever certified by the American Board of Forensic Anthropology. She served on the Board of Directors and as Vice President of both the American Academy of Forensic Sciences and the American Board of Forensic Anthropology, and is currently a member of the National Police Services Advisory Council in Canada. She is a Professor in the Department of Anthropology at the University of North Carolina-Charlotte.
Dr. Reichs is a native of Chicago, where she received her Ph.D. at Northwestern. She now divides her time between Charlotte, NC and Montreal, Québec.
---
Tickets
Individual tickets are $30 and includes a signed book.
Additional copies of Kathy Reichs' book will be available for purchase at the event. Proceeds benefit the Charlotte Mecklenburg Library Foundation.
Details
Date:

July 7

Time:

7:00 pm – 8:00 pm

Cost:

$30

Event Category:
Organizer
Charlotte Mecklenburg Library Foundation
Venue
ImaginOn: The Joe & Joan Martin Center

300 E 7th St,




Charlotte

,

 NC 

28202

 

United States

 + Google Map
Save the date! July 7th in Charlotte, North Carolina.  Kicking off my book tour with Charlotte Mecklenburg Library.  More details to come