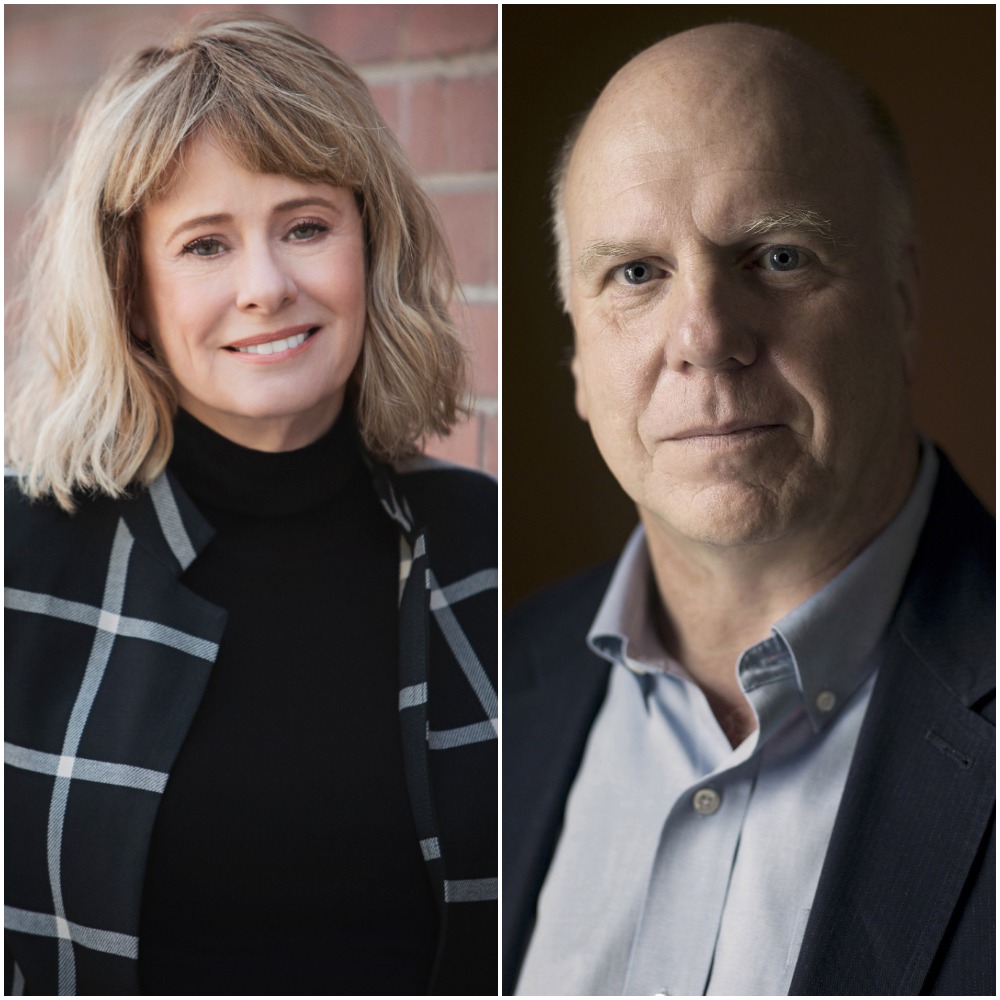 Books & Brunch with Kathy Reichs and Peter Robinson
Sunday March 22 | 11:00AM – 1:00PM
Sunday March 22, join us for brunch with bestselling authors Kathy Reichs and Peter Robinson.
Kathy Reichs's first novel Déjà Dead was a #1 New York Times bestseller and won the 1997 Ellis Award for Best First Novel. Kathy was also a producer of the hit Fox TV series, Bones, which is based on her work and her novels.
Her new novel, A Conspiracy of Bones, forensic anthropologist Temperance Brennan returns and must use all her tradecraft to discover the identity of a faceless corpse, its connection to a decade-old missing child case, and why the dead man had her cellphone number.
Peter Robinson's critically acclaimed crime novels have won numerous awards in Britain, the United States, Canada, and Europe, and are published in translation all over the world. Several Inspector Banks novels have been adapted for television by ITV and have appeared on PBS.
Many Rivers to Cross is the 26th book in the DCI Banks series. A skinny young boy is found dead–his body carelessly stuffed into a wheelie bin. Detective Superintendent Alan Banks and his team are called to investigate. Who is the boy, and where did he come from? Was his body discarded, or left as a warning to someone? He looks Middle Eastern, but no one on the Eastvale Estate has seen him before…
Tickets are $25(+HST) and are available in-store or by calling 905-852-4282
This event will be hosted at Wooden Sticks in Uxbridge and will include a full brunch in the ticket price.
(Or as part of our Spring 2020 Passport of Literary Events. See full passport roster here)